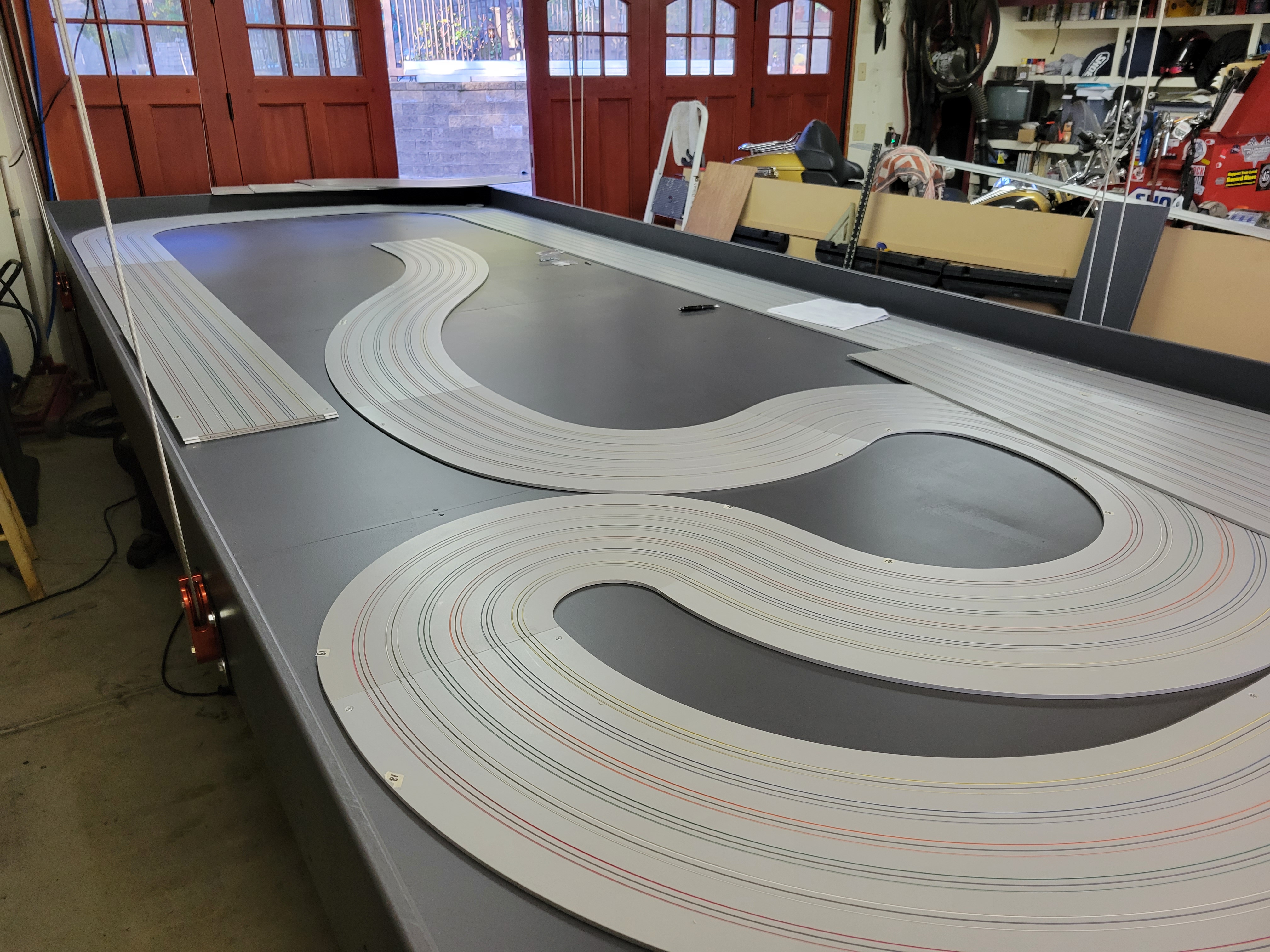 With plenty of other tasks to do the rains have been keeping me indoors. When that happens, I usually play with slot car stuff or hack on computer stuff.  This week has been all SR3 construction.
With the table completed, I started laying down the track and completed the oval course placement. Once you get that set, you can go ahead and lay down the road course pieces. While I didn't achieve perfection with the oval pieces fitting together perfectly, it was good enough. So I decided to keep going and get the road course pieces fastened to the table.
It's quite an interesting operation if you've not done it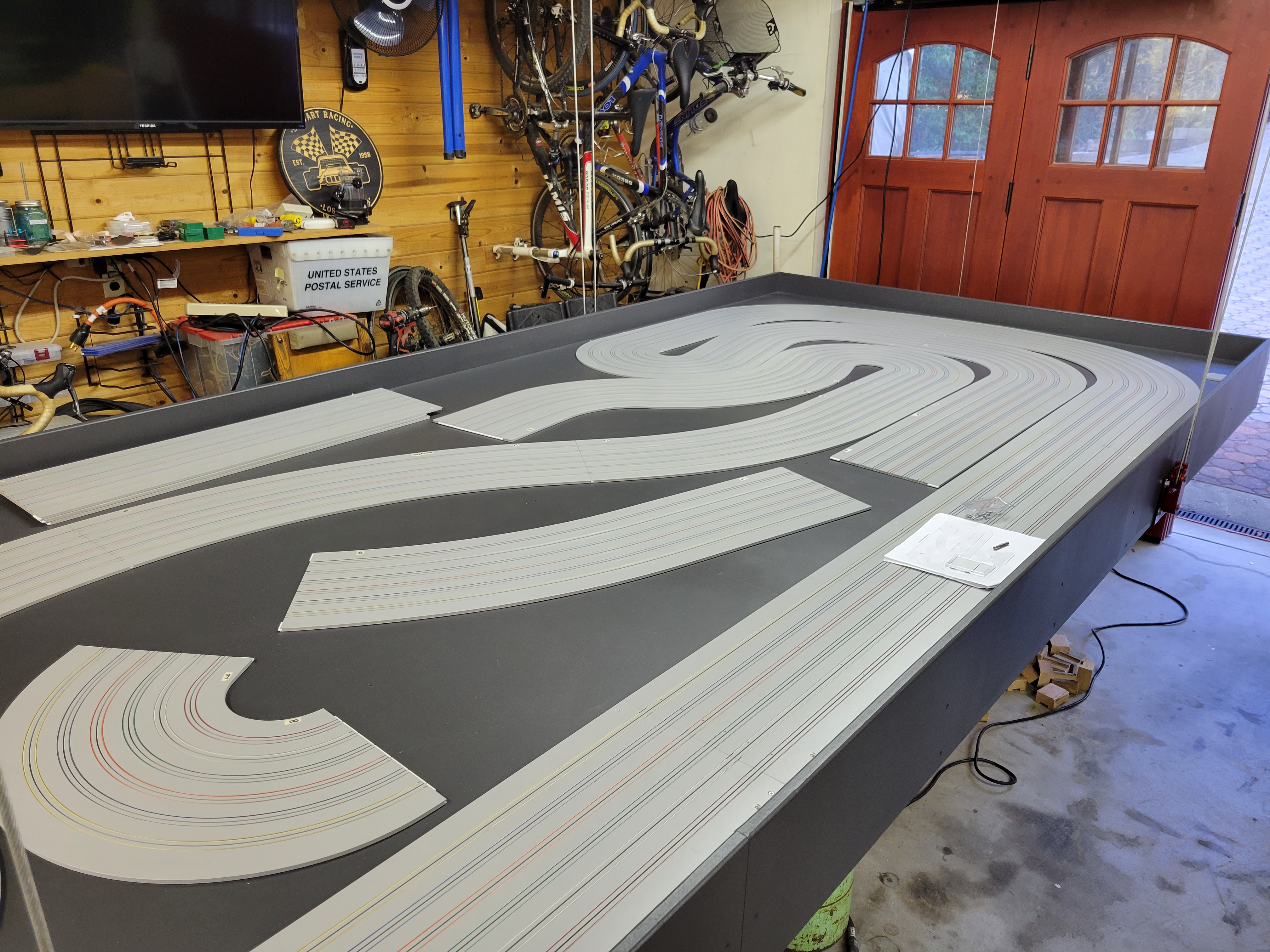 before. Brad Bowman's tracks are tongue and groove, which is really cool. However, you still have to fit the pieces together very precisely. Like a plastic sectional track, you don't fasten any pieces until you've put it all together and made sure everything lines up–end-to-end.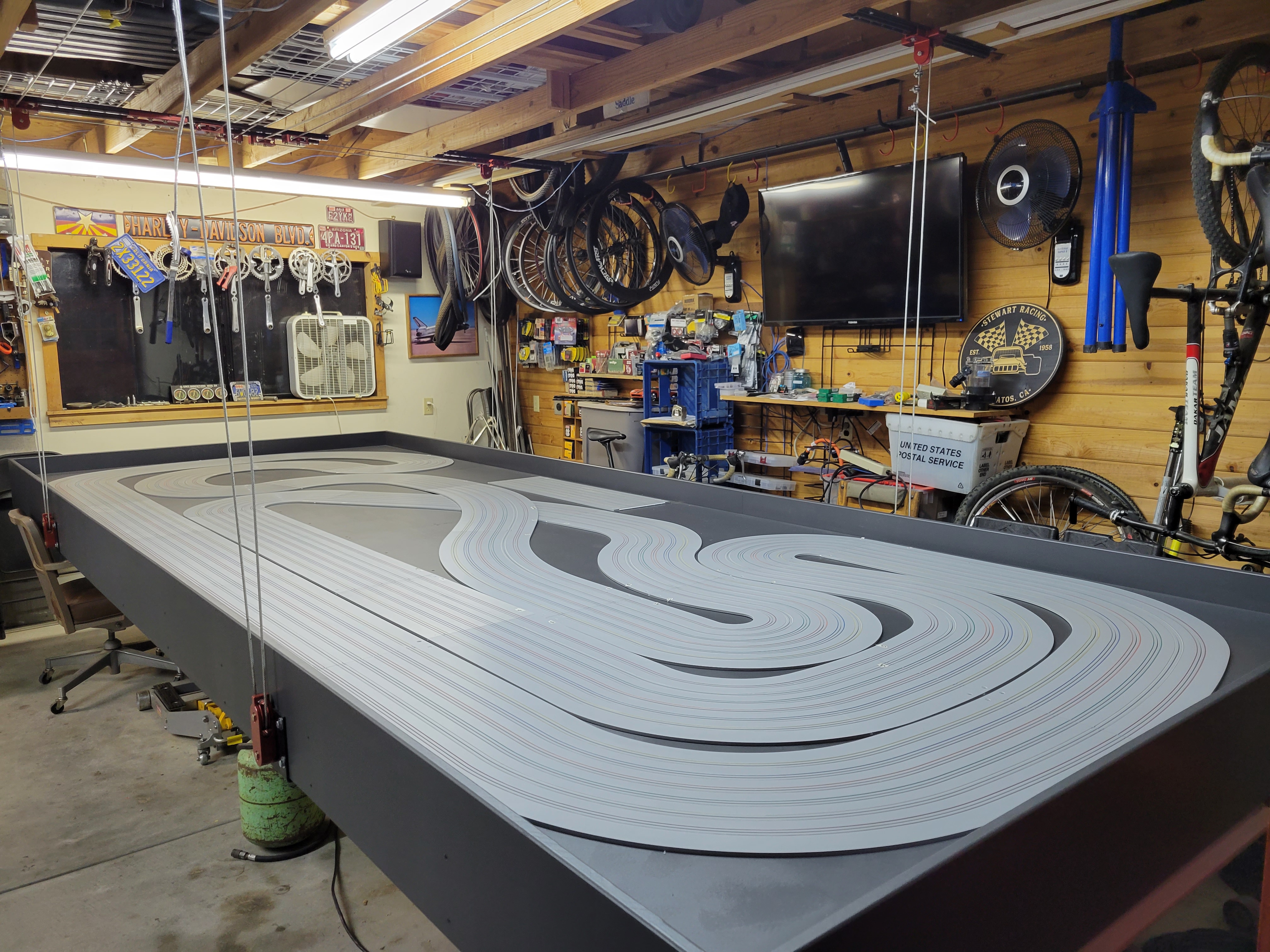 In the case of a convertible oval-to-road course track, you have to get the oval layout dialed first. Then you have a fixed starting point for the rest of the puzzle. I didn't get the oval to align together perfectly but it was extremely close and I didn't have time to start over and get it perfect. These shots show the track in various stages of placement completion and the complete placement of the entire course.
The next steps are to set the banking angles of the oval and elevate the overpass section. I may also elevate or bank other sections of the road course as I evaluate the course complexity and funness.