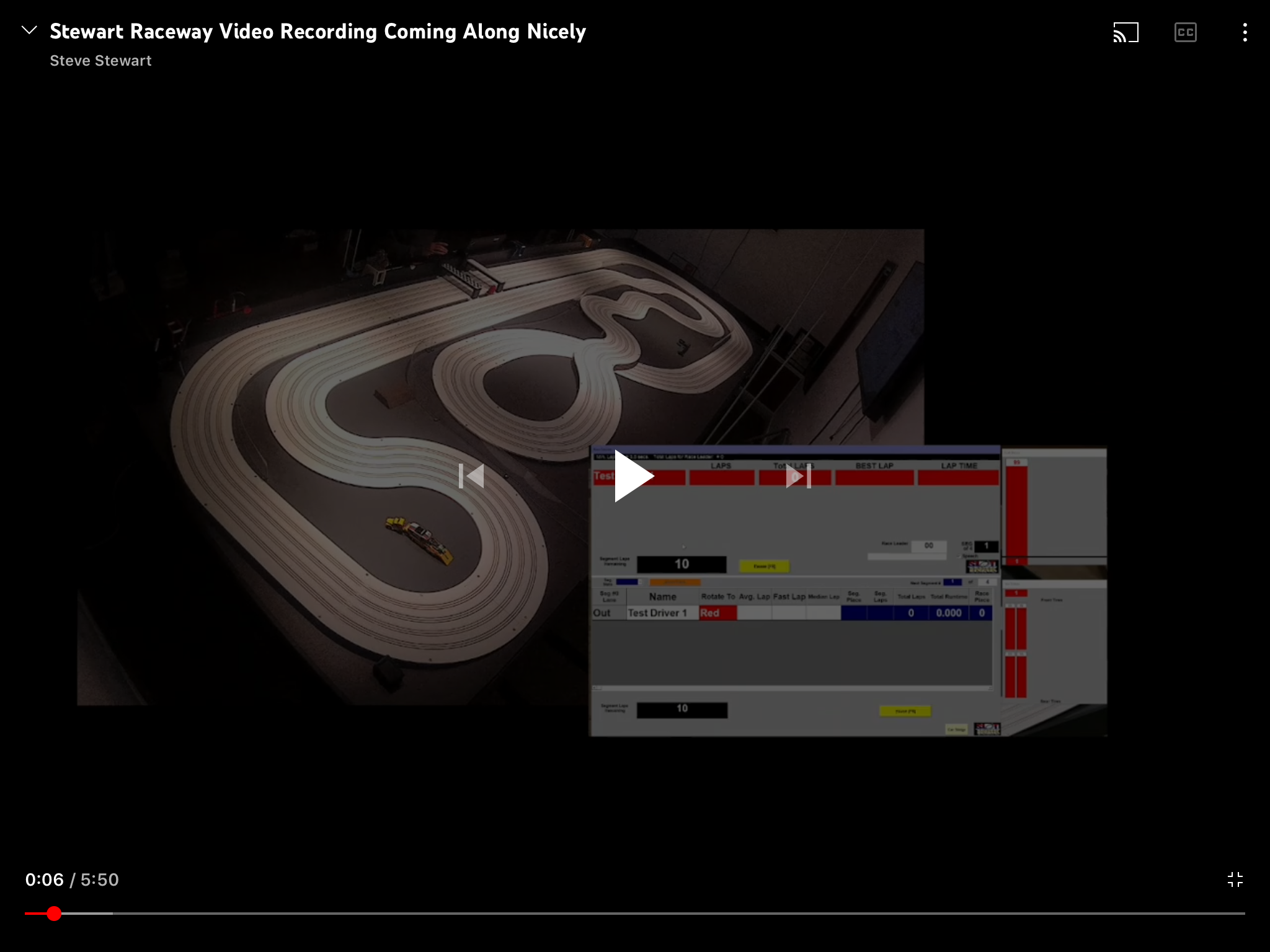 Still pursuing video recording of races at Stewart Raceway. The initial goal was to display the whole SR2 track on-screen, which was possible using inexpensive cameras. The next goal was to get the Race Management screens/windows in the recordings so viewers could see what the heck is going on.
Thanks to Open Source software developers, and just plain incredible talent in that realm, displaying the race management computer's screen is possible. In fact, you can even display windows and areas of another remote or local computer's screen–way cool!
So this video is a 10-lap segment race, utilizing fuel and tire allocation settings of SlotTrak's RMS. SlotTrak is an amazing race management system.
Let me know your thoughts on this addition to the raceway. We can also do live streaming of race events with this setup. However, we have limits to how much data we can push to the Internet right now. That said, we could certainly live stream special events if warranted.
Okay, shut up and drive!