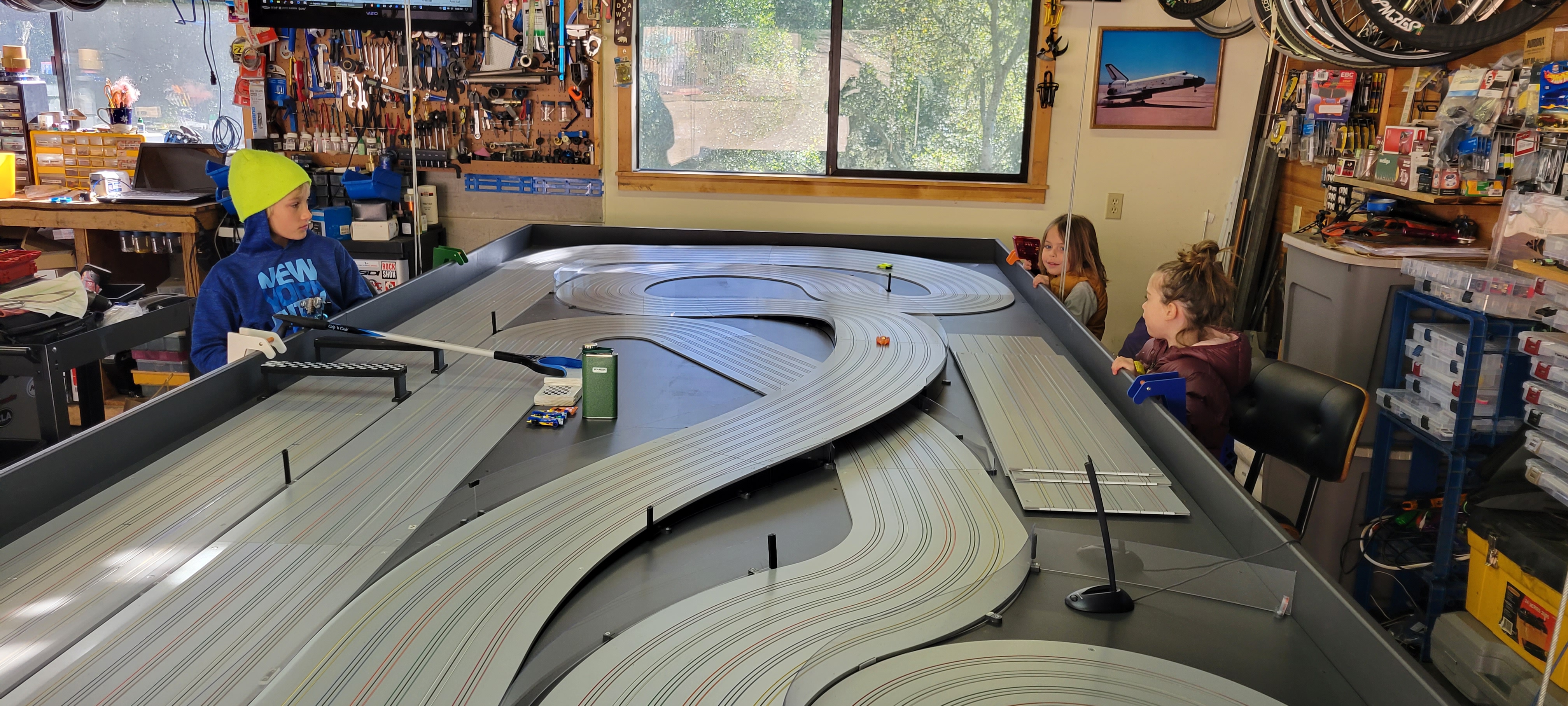 Wow! I think we broke records for attendance at Stewart Raceway yesterday.
What a great turnout of junior drivers, parents, and club drivers preparing for next Saturday's 50/50 Series opening round.
Thank you to all our friends and parents who brought their kids to the track Saturday. It was fantastic to see all lanes busy, parents helping and coaching the kids, marshaling crashes, and supporting all the young drivers as they clicked off hundreds of laps. That was cool!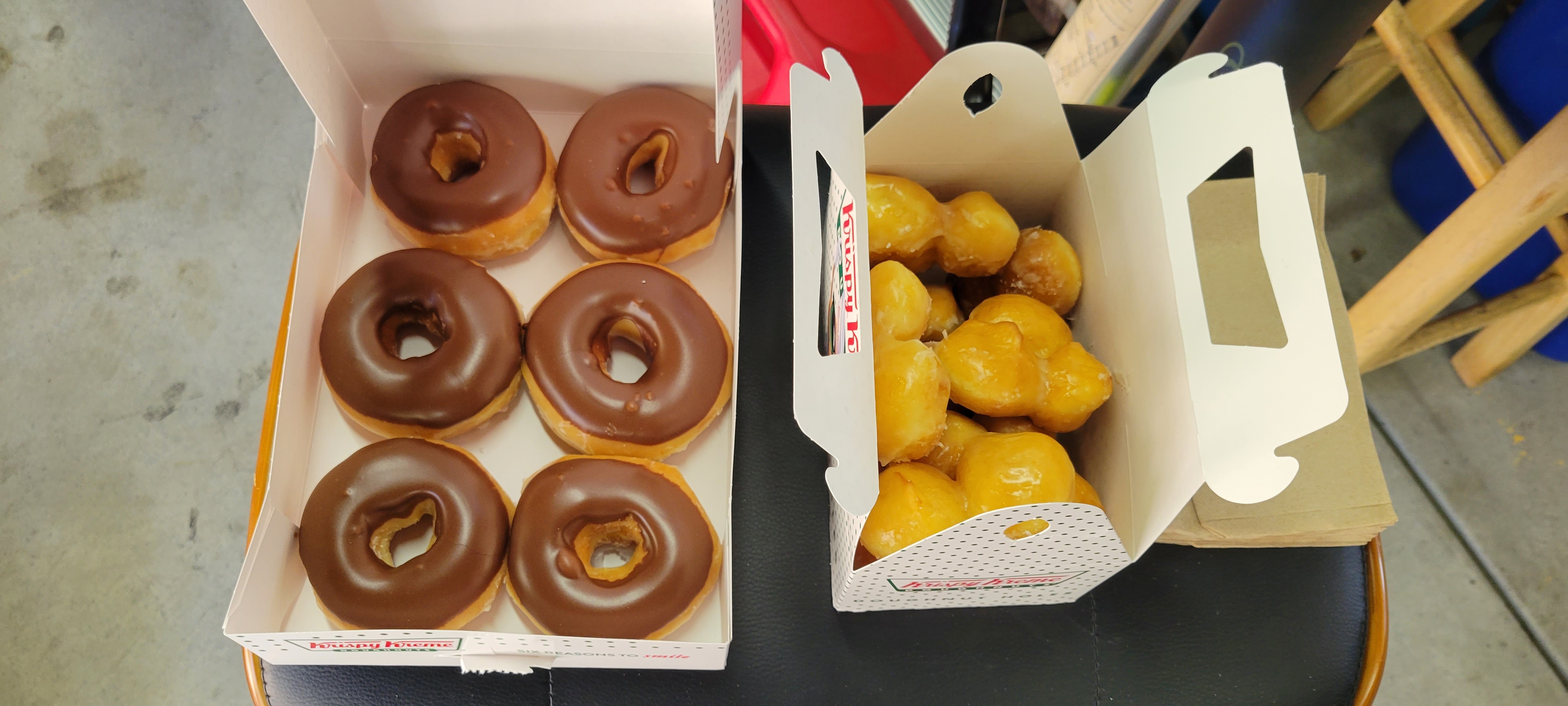 Yea, it was a bit crazy at times but what do you expect when you hand over control of a little car capable of doing 600 (scale) miles per hour? The kids like to go fast but they also like their total lap counts, which seemed to be the focus of the day.
Once again, the top junior driver was Abe Maddox. Abe clicked off the most laps in both "kids" sessions and wasn't shy about it either.  That was his goal and he nailed it. Madeline Johnson was next best in terms of total laps in both sessions running on the outside Yellow lane. Yes, there were faster young drivers in the field today but Abe and Madeline seemed to understand the "Turtle and the Hare" story better than most. Dax Schwartz hung in there for both sessions and was a close third in total laps running in the other outside lane (Red), which is definitely not the ideal lane for total laps.
It wasn't an "official" race but all the kids were very keen on keeping track of their lap counts and making sure their car was quickly placed in the slot after crashes. I'm amazed at the focus and attention they gave to driving these little cars for so long, totally cool.
Okay, it is clear that the kids enjoy this stuff just as much as we older "kids." That said, I think we should have another "official" junior race soon. However, I think it might be more fun if the parents team up with the kids and do some sort of "teams" event. Anyway, I'll look into it and see if the software we use can support it.
Thanks also to the veteran drivers who helped the kids while they patiently waited for access to the busy track. The kids eventually got bored with little cars and moved on to other things and the older kids got to get some track time in also. All in all, a great day playing with little cars.
Okay, stay tuned for details on a future parents/kids race day and get-together. Until then, next Saturday, February 4, kicks off the 2023 50/50 Racing Series. This is a "big kid" race event involving driver/owner-prepared Viper V-SPEC cars, the new Mega-G+ class, and two IROC class races. Register here. Mega-G+ car prep videos here.
Okay, shut up and drive!