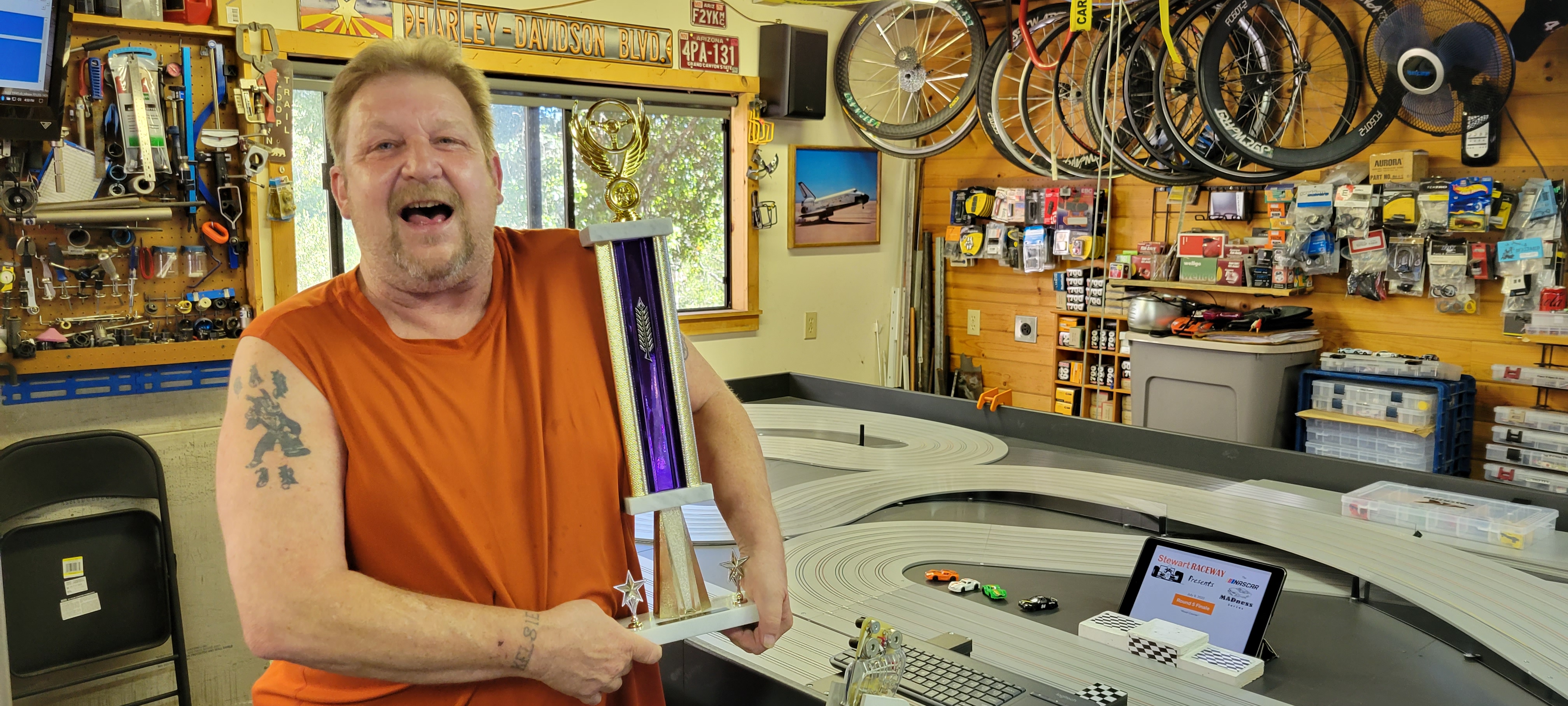 The veteran Sportsman driver took home top honors in the final round of the NASCAR MADness Series on August 6, 2022. George not only won the five-race series, but he also won the Concours d' Elegance competition as well.
George led the series from the end of the very first round and maintained a commanding lead in the points going into the final round. The only thing that could have stopped George from winning the series was his "real job" or a Shark's game. Neither scenario played out, and George took the checkers in the final segment of the series well ahead of his closest rivals. Welcome to the Stewart Raceway Wall of Fame, George.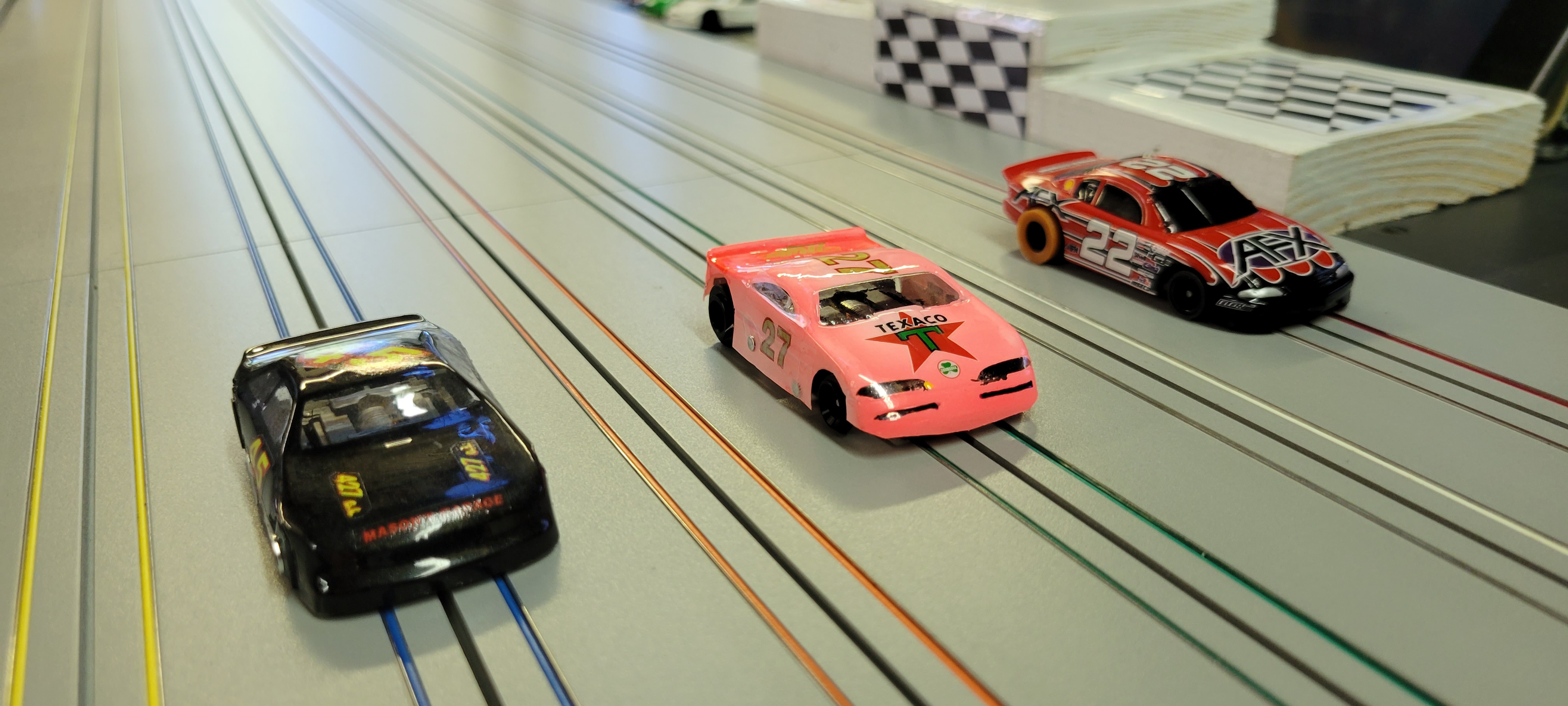 Congrats to George for winning his first series at Stewart Raceway and taking home the prestigious Concours d' Elegance trophy. It is certainly rare when a driver not only wins races but also wins them in style. George produced a number of beautiful cars that were judged by both peers and independent judges to be the best detailed and crafted cars entered in several events throughout the series.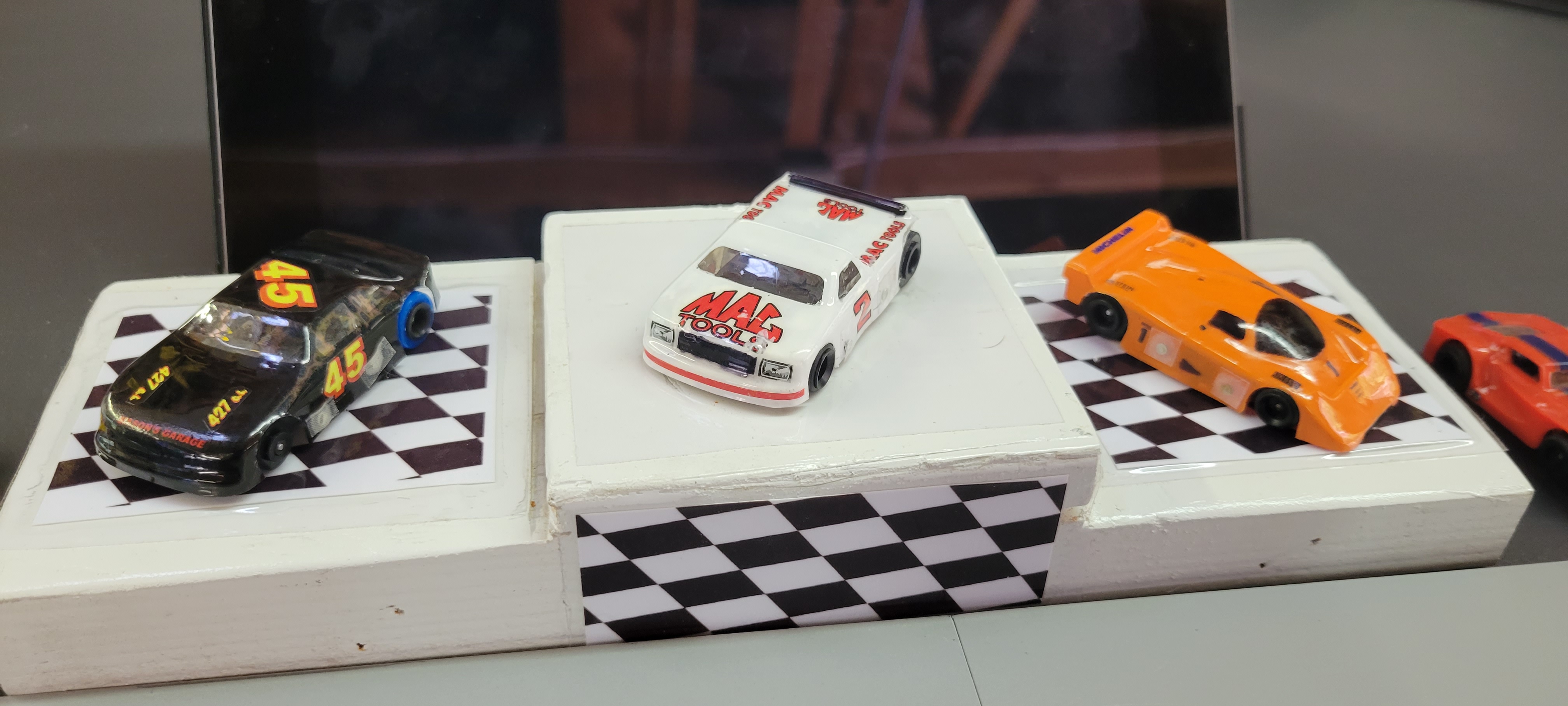 The good news for Sportsman drivers is that George now has an average placing score that elevates him to an Expert driver classification. The bad news is that Expert drivers have yet another formidable driver to contend with on race day.
Okay, shut up and drive!