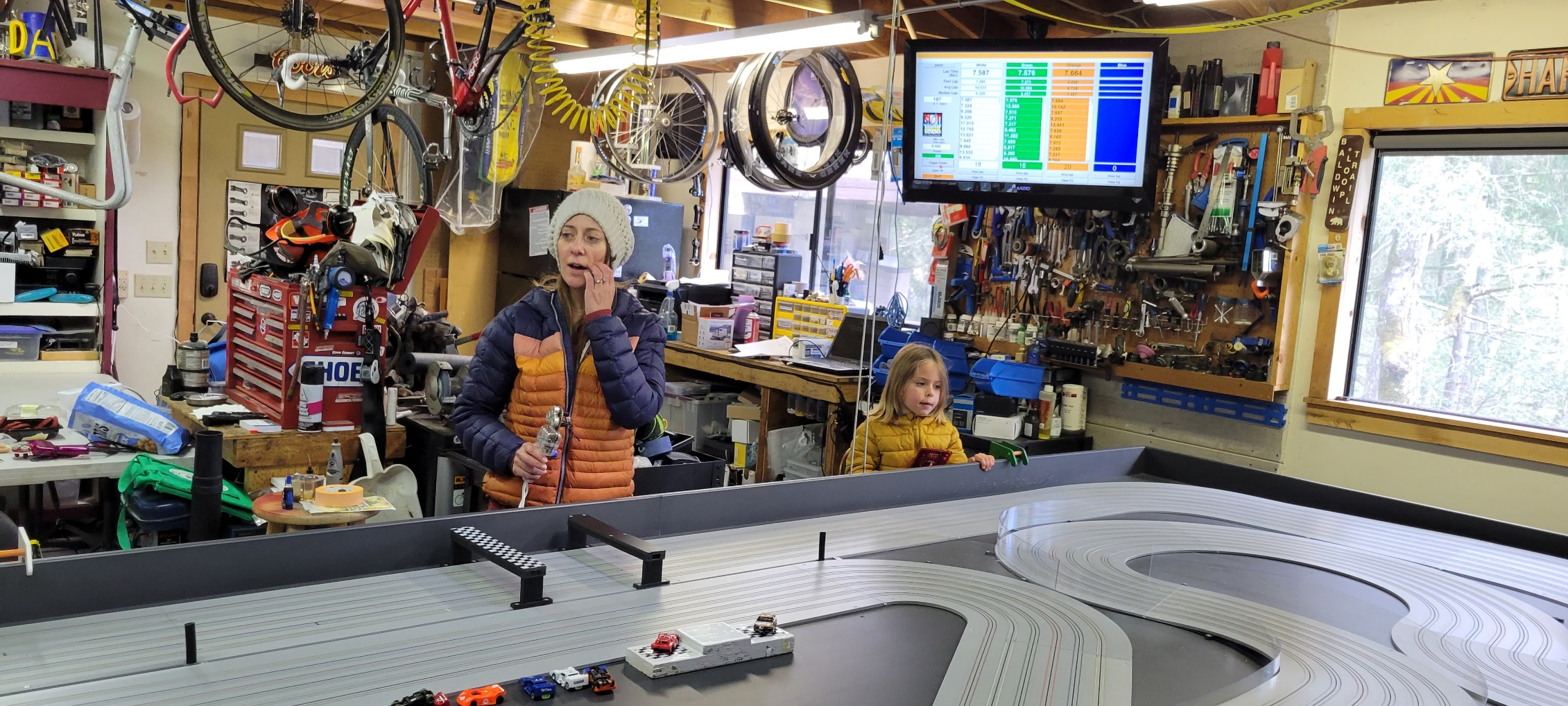 Wow! We don't often report on open track days but this one was noteworthy.
Having to postpone Round 4 of the 2023 50/50 Series resulted in a big day for junior drivers and parents. We had three junior drivers show up for some track time with parents. Almost everybody ended up participating in our first-ever Teams race event (8 drivers).
It was just a fun race to check out the software and get some experience running team races. We had ten drivers on the day and ended with a four-team elimination race. Not exactly a fair setup but we broke it into three brackets, and the winner takes all.
The highlights were junior driver, Abe Maddox, taking his first heat race win in the first heat of the first team race. Then, another junior driver, Harper Hutchinson, bagged two heat race wins in the second team race. Very impressive driving!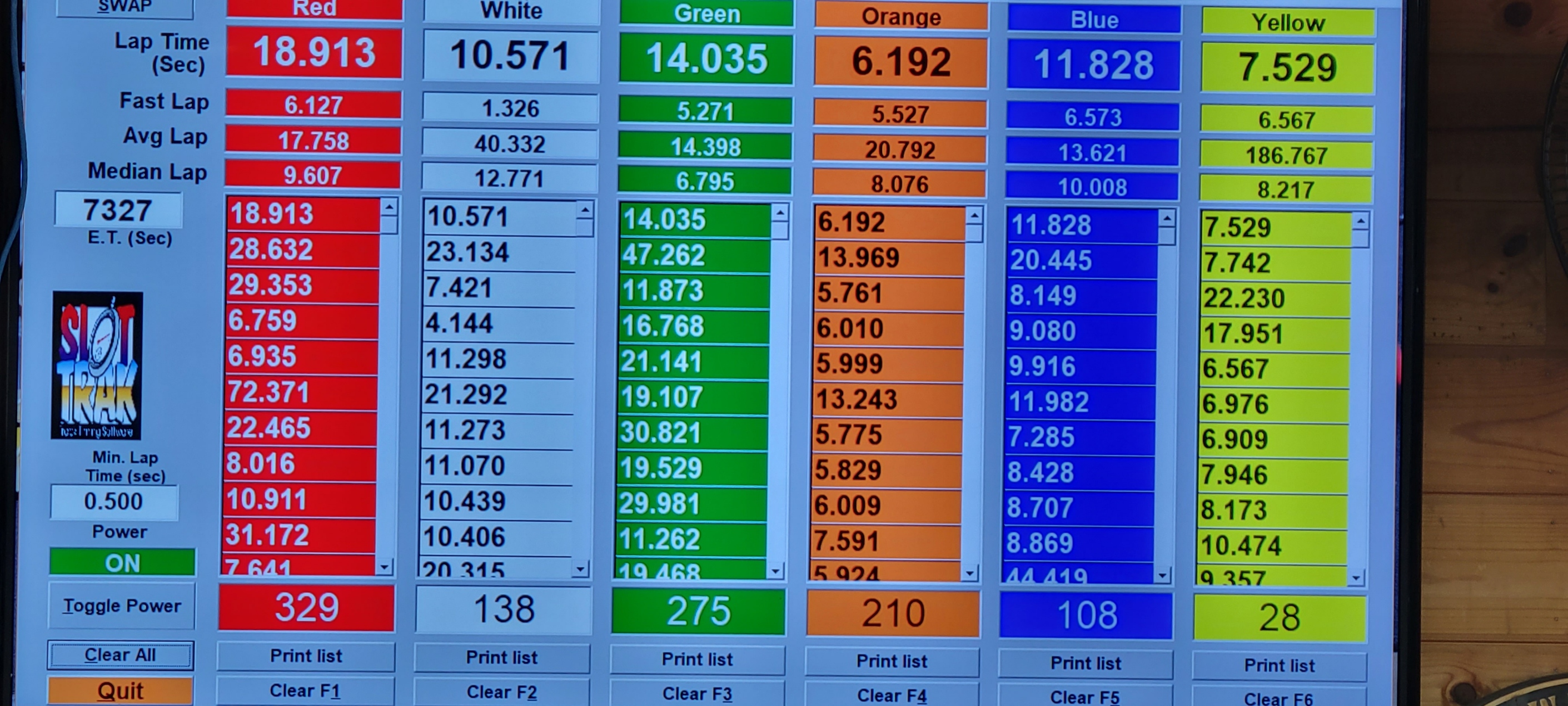 The junior drivers were awesome on the day with Abe Maddox (substitute driving for Home Cook'n) and Sportsman driver, Kevin Webster, of team Unforgiven, storming to victory in the finale against a veteran team (The Pickleheads), Jerry Pearson and Eric "Fastlane" Lane.
Yet another junior driver, Carrie Sandahl, clinched the practice sessions with 329 laps over second place with 270 laps.
A way fun day and great to try something new and have parents and kids racing together. Can't wait to try some more team racing!
Thank you all for showing up and supporting Stewart Raceway!
Okay, shut up and drive!