The plan was just open track for the big kids but hot-shoe junior driver, Abe Maddox, showed up with his awesome Mom, Shaylin, sister Grace, and some delicious snacks to cut some laps with us.
Grace did a bunch of laps with Abe while Shaylin marshaled the practice session. Jerry Pearson, always interested in more track time, shared the track with Abe and Grace while the rest of us worked on cars.
As usual, after Grace got bored with hot lapping, Abe wanted to do some racing. Abe is a guy who likes fast cars so he wanted to race Level 4 Vipers.
Well, nobody objected, so we clicked off three Dash format races and one team race.
Abe didn't podium any of the races on the day but he did cut several of the fastest laps and was never very far off the pace. Abe is only 6 years old so it's pretty amazing that he remains focused and competitive with the big kids at that age. In fact, Abe does fuel races also and manages to stay in the hunt every race.
The bigger story on this day, however, was his Mom, Shaylin, who raced three of the four races, including the final team race. We can see why Abe is so talented, his Mom is too!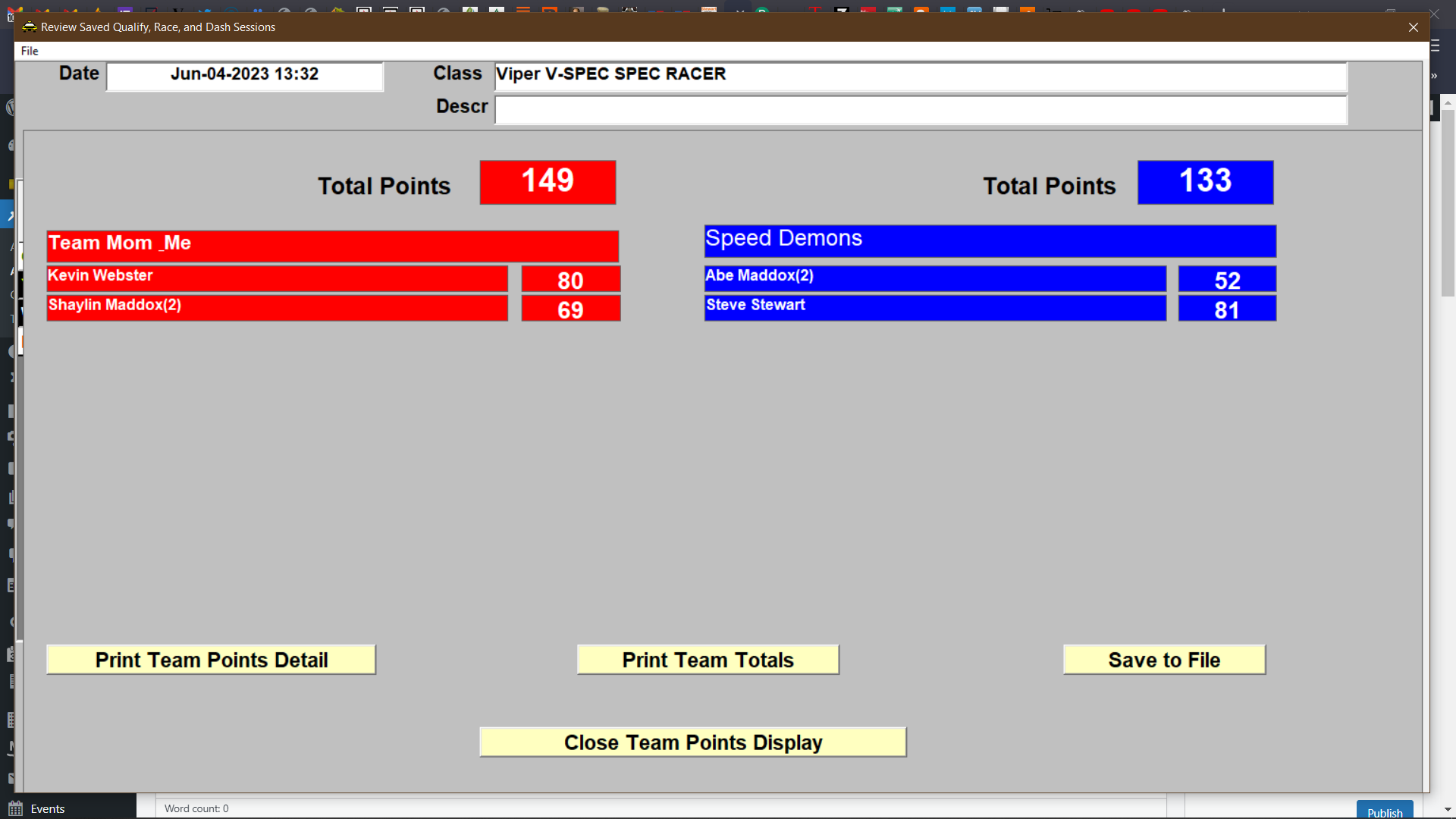 Shaylin won one of the team race heats and was only two laps off the leader's pace in the end. Abe was also amazing, only six laps down on the leader.
What an awesome day and a spectacular showing by Team Maddox. In fact, Shaylin and Kevin Webster won the team race, 149 laps to 133 for Abe and I.
Very fun day and cool to see the young guns racing and their parents enjoying the same. Seems to me, Abe and Shaylin are very capable slot car racers and are welcome to race with the big kids anytime.
The SR3 track is open this Friday from 11:00 to ~3:45 for open practice.
Okay, shut up and drive!