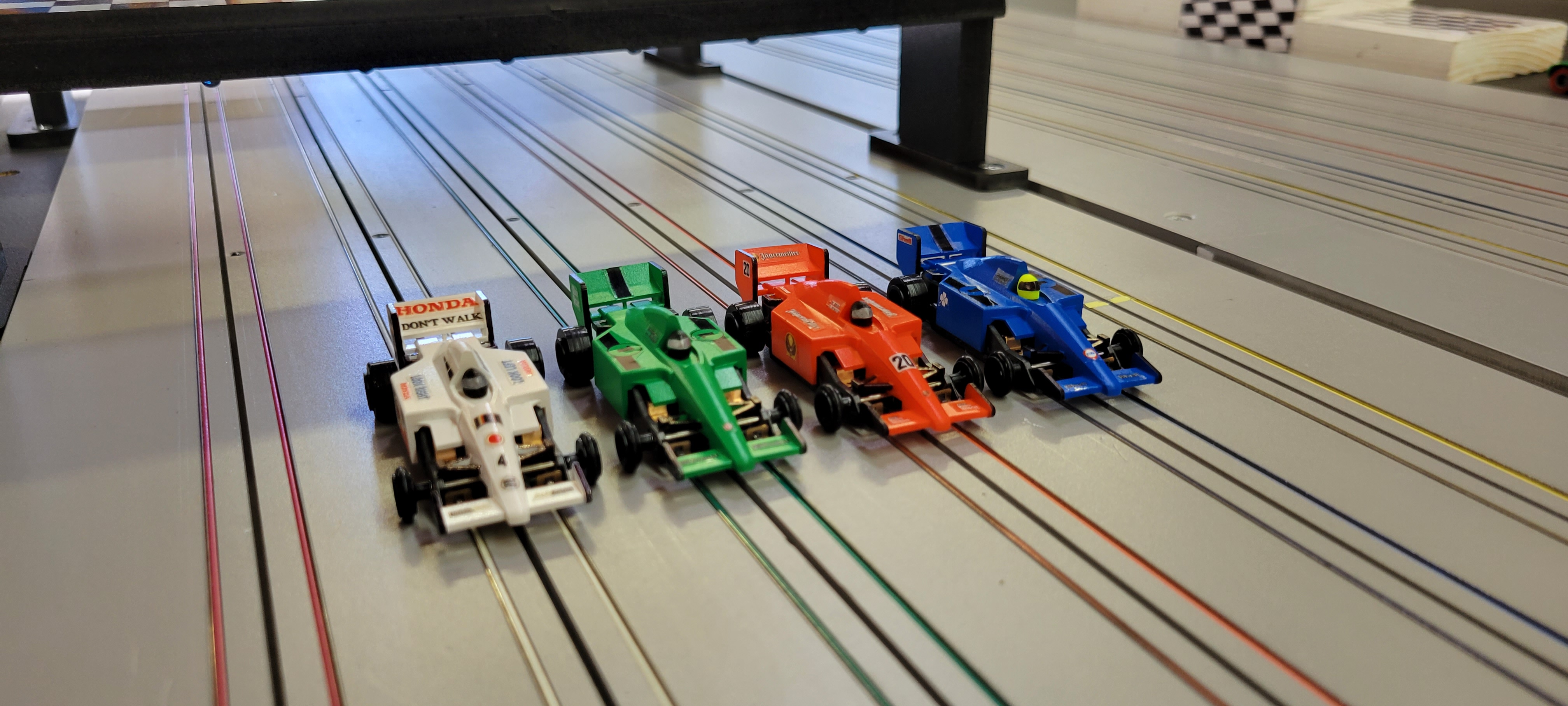 I never thought I'd end up with an IROC set of Viper V-SPEC cars but Eric 'Fastlane" Lane recently gifted the track with a sweet set of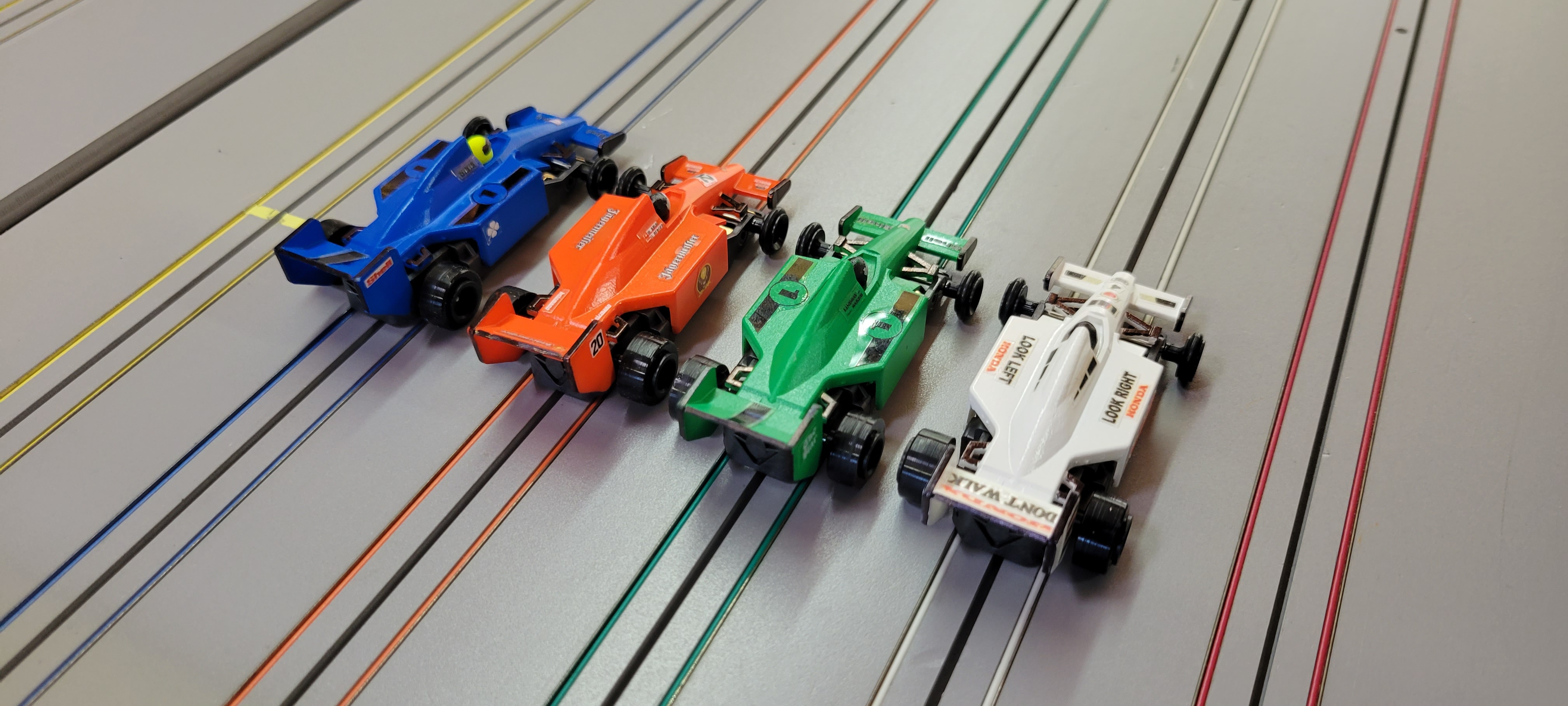 F1/Indy hardbody cars. All of them ran amazingly well during break-in and testing. Can't wait to race them!  Thanks, Eric!
In addition, I just finished a cool 6-car set of AW Super III NASCAR livery rigs. These were mostly built for our many junior drivers but I think us older kids will enjoy running them also.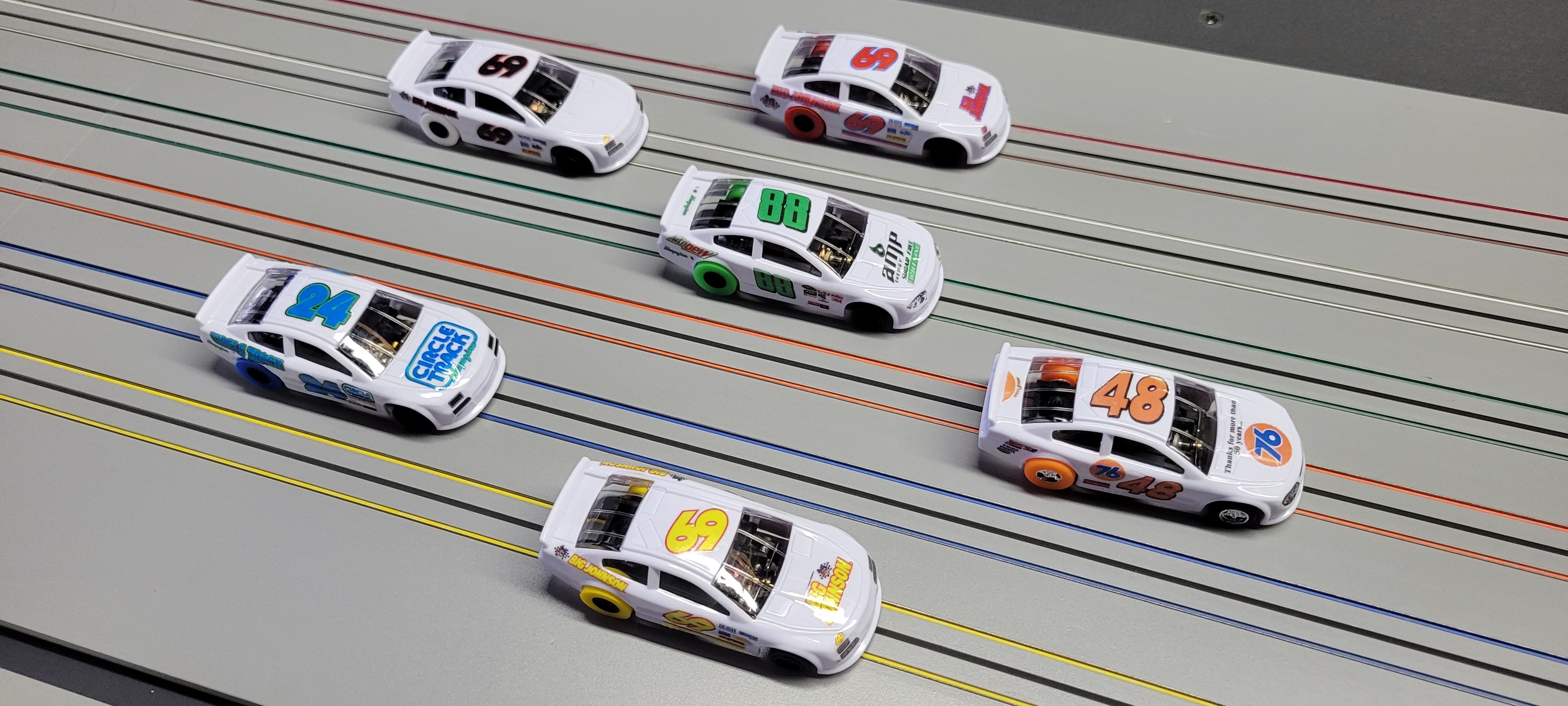 Both sets are magnet cars and should be great additions to our IROC program.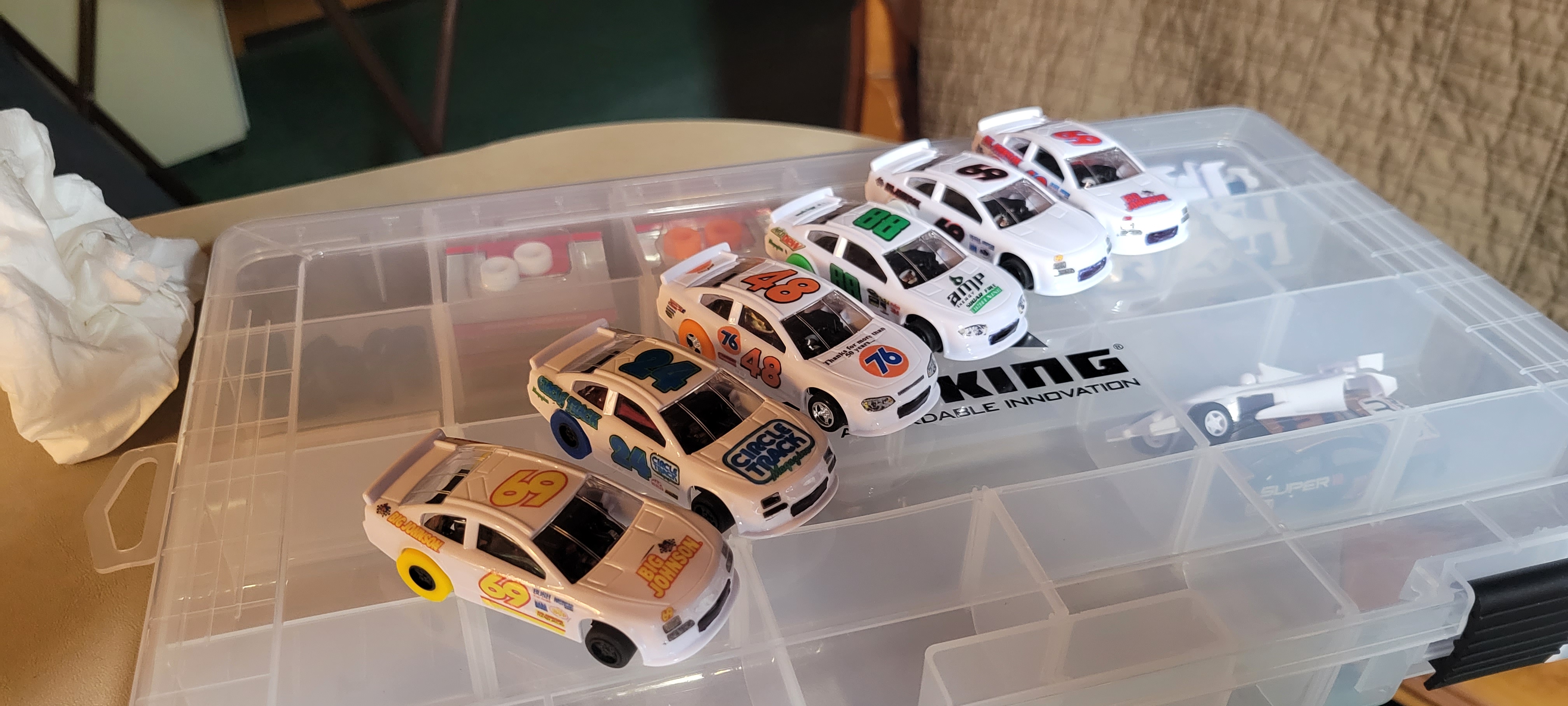 Okay, shut up and drive!