2022 NASCAR MADness Series, Round 5 Finale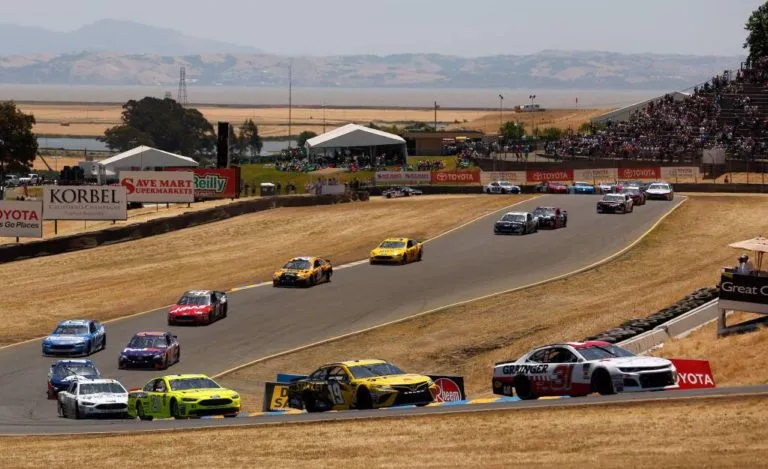 The NASCAR MADness Series concludes August 6, 2022 with the Round 5 finale. The last race of the series will be contested on the SR3 road course and will—again—feature an extended Viper V-SPEC Lexan race as the feature event.  All classes require NASCAR Grand National-style bodies unless otherwise indicated.
Event Timelines
Race Schedule
Gates Open: 10:00 AM, Practice begins, any voltage, any lane.
11:15 Drivers meeting, announcements, etc.
11:30 Racing Begins...
Race 1: IROC (TBD)
Race 2: Tyco 440x2 Wide-pan chassis (U-Build Tomahawk rules, hardbody only)
Race 3: Jag PR-5 "Lites" NASCAR hardbody
Lunch Break
Race 4: Viper V-SPEC, NASCAR Lexan or hardbody*** (HOPRA SPEC-RACER rules)
Race 5: Jag NC-2 "Lites" NASCAR hardbody
Race 6: MegaG+ 1.7 NASCAR hardbody (HOPRA BOX-STOCK rules)
Open Practice, any voltage, any lane. Awards presentation.
Unless otherwise specified, all races will be 20-lap segments (heats).
*** Denotes Concours d' Elegance points
Sorry, this event is expired and no longer available.